Presidents Message
In 1973 I was working in a portrait and wedding photography studio when my cousin asked me to take some photographs for him. I took a day off and went to the Elizabeth Public Library where there had been a fire, causing extensive smoke damage throughout the building. My cousin owned Crane's Professional Cleaners, a company started by our grandfather as a furniture refinishing business in East Orange, New Jersey. His son, my uncle, started doing appraisal work for insurance companies and my cousin Charles developed the fire and smoke restoration business as an extension of the appraisal work. One day, "Chuck" suggested that as a professional photographer, I might be interested in specializing in photography for insurance losses. I quit my job, rode around the state with him photographing fire losses, and sold the photos to the insurance adjusters. Wide-Angle Photographic began in the basement of my mother's house, eventually moved to a "real" office space, and became Garden State Legal Photo Service, serving carriers as well as plaintiff and defense attorneys.
In 1989, we saw the need for a more complete demonstrative evidence service and bought Fred, our first rental skeleton. This created The Evidence Store, and as Fred's family grew, the list of products and services we offered grew as well. We were very fortunate to have received coverage in the Wall Street Journal, New York Times, People Magazine, Atlantic Monthly, as well as numerous TV and radio interviews.
We marked our 25 Anniversary (in 1998) with the relocation of our facilities to a larger space. This allowed us to maximize our product offering, upgrade our equipment to offer new services, and provide a courtroom setting for client preparation, mock trials, and videotaping depositions. As we are well into the 21st century, we look forward to continuing our relationship with the legal community, meeting you in person, and assisting you in the preparation of your photography, video and trial exhibit needs.
As many of you do, I get an AARP or AMAC magazine regularly which is full of retirement advice, lifestyle as well as financial. And for my last birthday my…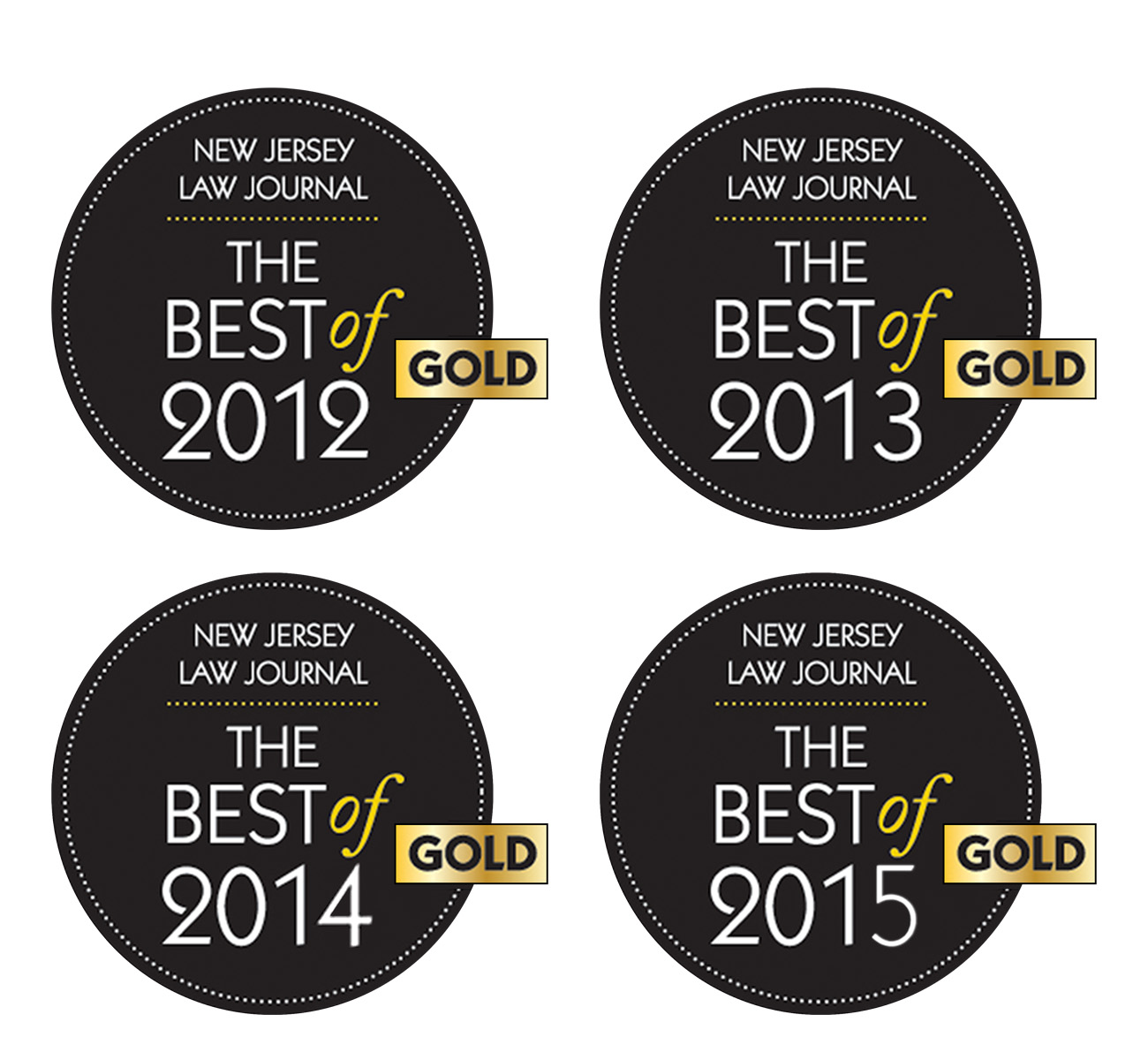 New Jersey Law Journal
Voted Best Four Years In A Row!