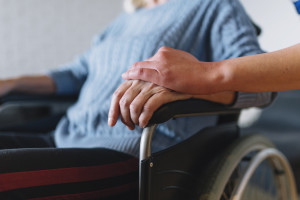 As many of you do, I get an AARP or AMAC magazine regularly which is full of retirement advice, lifestyle as well as financial. And for my last birthday my daughter gave me several books on the same subject. But you know the expression "If you love what you do, you never work a day in your life!"
I was in Manhattan one morning interviewing a 92 year old woman who was injured in the process of being taken from her apartment to a doctor's appointment. The EMT's neglected to securely tighten the straps holding her on to the transfer board and she fell off, breaking her hip.
Coming back from this meeting I was thinking of what I might want to do when I retire and what I could do to put the cap on my 45 year career helping people recover just compensation for their injuries. Something meaningful, giving back to society, something that will have made my life important…leaving a footprint as they say.
Then I realized I am already doing it. We have a saying around our office…."Let's not meet by accident!" I don't know where I first heard this, but in the course of time, we get to meet some pretty terrific people and their families, most of whom make me very thankful that I can get out of bed, shower, shave and get dressed all by myself. The courage and strength these people and their families exhibit make me truly believe there is nothing one can't overcome in life.
For a long time we used to call the videos we did for these people "Day in the Life" videos. I like to call them "Impact on Life" presentations. In our visually oriented society, video captures the full story in a way words only often fall short.
SPECIAL: In order to make these powerful tools available to more attorneys to prepare on a routine basis we now have an introductory rate of $2750. This includes basic editing and is limited to 1 day on location. ( multiple day – multiple location – narration also available.)
Please contact us for more details…908-687-7205